53-year-old Moina Bano lived in a lane in the Ashraf Nagar area, a Muslim locality in Himmatnagar in Gujarat's Sabarkantha district, which is barely 80 km away from Ahmedabad.
She was one of the victims of the April 10 violence, which snowballed after an aggressive engaging of Hindus with Muslims over a minor brawl during the Ram Navami procession.
On April 10, 2022, in Gujrat's Himmatnagar district, Hindus celebrated Ram Navami while wielding swords and blasting provocative music from DJs. They marched belligerently through Muslim localities without requiring prior approval from the authorities. The procession was led by Ram Sena, Antar Rashtriya Hindu Parishad, Vishwa Hindu Parishad, Bajrang Dal and a few other fringe elements who enjoy unfettered support at higher levels, emboldening them to unleash violence against Muslims without any fear of law.
It was not a random act of vioelce but a 'pre-planned conspiracy' to achieve dominance over the minority community.
Moina's house was found in shambles when miles2smile visited her locality. There were exploded gas cylinders lying in it. The walls and ceilings had collapsed. The smoke stains still persisted on the walls.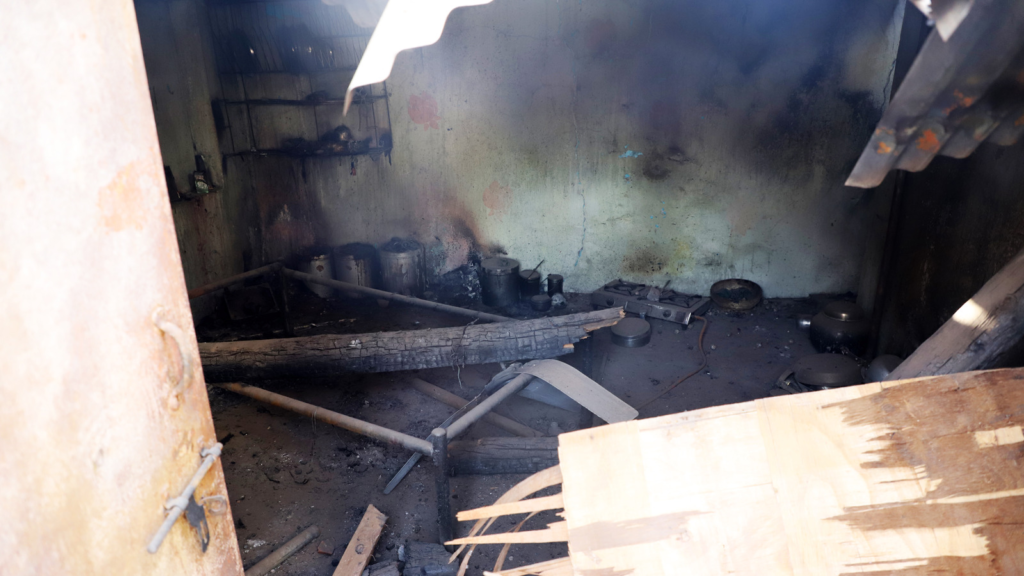 She was in dire straits as she held up her burnt utensil and could feel the uncertainty coming over her.
Everything had burnt in the tragic fire, including money, clothing, documents, and many personal belongings.
Moina could see no hope on the horizon. The fate that befallen her was writ large on her face. With the help of a fundraiser, Miles2Smile gave Moina a sum of 2 lakhs to mitigate her sufferings.
Himmatnagar is the biggest taluka of the Sabarkantha district in Gujarat – with a population of 244,532 individuals, according to the 2011 census. In a Hindu-dominated town, Muslims form only 21 per cent of the population.