We feel safe and comfortable when we sleep inside our homes at night. This sense of comfort emanates from the roof above our heads and the associations we share with our neighbours. We expect them to intervene when we need help and stand with us against any kind of harm that may be inflicted upon our family.
However, for Mehrun Khan, these things proved untrue when she found herself and her daughters being physically assaulted by the same people she called her neighbours.
A resident of Anand Nagar in Khargone, Madhya Pradesh, Mehrun Khan, was comfortably sleeping inside her home with her two daughters when suddenly, two men barged into their house from the rooftop, carrying swords, possibly to hurt them. Mehrun identified the two men as her neighbours.
One of them slashed the sword on her face, brutally leaving a mark while mouthing religious slurs at her family. The man also turned the sword against Mehrun's daughter as she intervened to save her mother.
Mehrun's daughter was bewildered to see the neighbors they had known suddenly turning into predators demanding their blood. Both mother and daughter got severely injured in the attack.
The situation must have been truly awful for the women, as Mehrun must have been terrified for the safety of her daughters while their mother was brutally struck with a sword in front of them. They were unable to fight off the men who also carried swords because there was no male figure in the house at the time.
The tragedy occurred after the violent communal clashes following the coincidence of Ramnavami and Ramadhan in the Khargone district of Madhya Pradesh, where a procession of Ramnavami marched through the Talab Chowk area of Khargone, where it clashed with the evening prayers of the Muslims on April 10, 2022.
The two men also looted Mehrun's house and destroyed everything they could get their hands on. It was a dreadful day for Mehrun and her daughters as the horror of the crime would stay with them forever.
It is difficult to imagine how Mehrun must have passed the night with no hand to ask for help. Wounded Mehrun decided to stay at her house for the entire night instead of going to the hospital with the police, saying, "What if they threw me off somewhere?"
The next day, her family shifted to another place, fearing attacks from violent mobs and the police.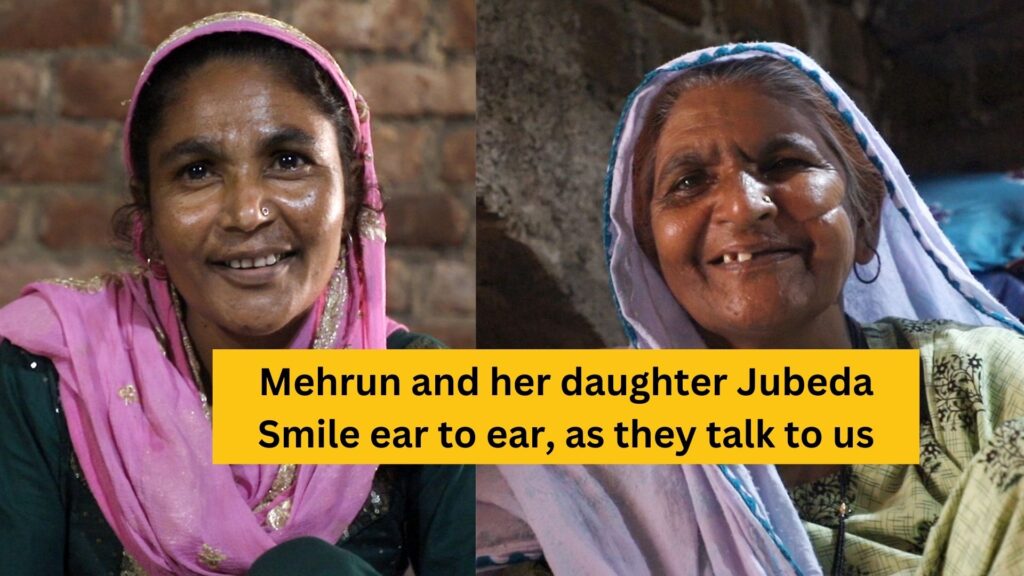 After the atrocious incident, Miles2Miles gave Mehrun Khan and her daughter Zubeda 2 lakh rupees each to ease their financial woes. Using the money, they got their wounds treated .The mother daughter duo smiled ear to ear when we went to see them again after their wounds were healed. We fervently wish that our small help relieved the family who was affected both mentally and physically by the violent tragedy.
Donate to Relief & Rehabilitation cause